Little Preschool is made up of individuals with one passion – to make a difference so that lives are enriched.
We believe in everyone's potential and we affirm and acknowledge one another's presence and efforts.
We are pillars of support to our teams, children, families, community and industry.
We are Inspired to do better each day.
We Create experiences, opportunities, meaningful connections and above all a sense of being and belonging.
This is Little Preschool.
The sense of wonder is infinite in a child. Every experience is a potential learning opportunity, and at Little Preschool we create that positive learning environment to support this sense of wonder. We create meaningful interactions that builds trust and fosters connections, and seek to make every child a participative learner.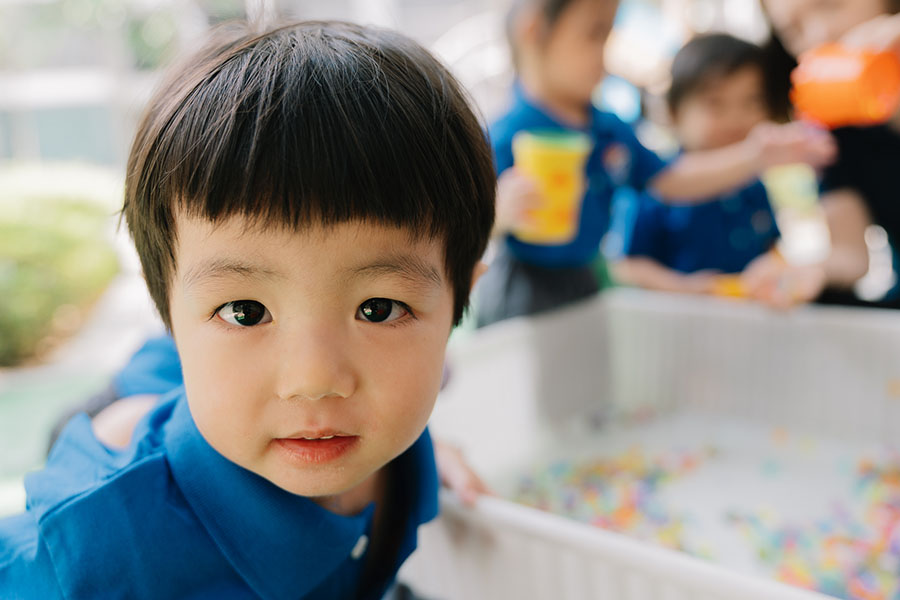 Little Preschool caters to children from two months to six years old, with services from Infant Care to Kindergarten 2. 
We raise our children to be curious, compassionate, courageous and committed, a child well-equipped with skills to take on 21st century challenges resulting in our KID; one who is kind, inquisitive and determined to take on life's challenges.
A good teacher can inspire hope, ignite the imagination, and instill a love of learning.
~ Brad Henry
Loving and engaging teachers help children to learn better, and they make sure that children look forward to coming to school everyday.
At Little Preschool, we ensure that we have lower student to teacher ratios, so that the children get to engage more with their teachers.
Our passionate and highly qualified teachers come from all walks of life, but what unifies them is the sense of purpose – they are here to make that difference and enrich lives.
We welcome the parents of Little Preschool children to be active participants in their children's early years journey.
We have regular interaction opportunities with parents, and we encourage parents to join us for activities like celebrations and excursions.
We see our parents as partners to raise curious, compassionate, courageous, and committed children.